Famed Bob Baker Marionette Theater to give free performance at Westwood Library, Sunday, September 10, 2:30 p.m.: It'll be "Something to Crow About!"
A Whimsical Farm Adventure for All Ages, Hosted by Friends of Westwood Library
By Dolores Quintana. Century City – Westwood News. September 8th, 2023

A magical puppet show is set to enchant children and families at the Westwood Branch Library as the renowned Bob Baker Marionette Theater presents a special "traveling roadshow" performance of their barnyard extravaganza, "Something to Crow About!" The event, hosted by the Friends of Westwood Library, promises an afternoon of musical delight and interactive puppetry for all ages.
Scheduled for Sunday, September 10th at 2:30 p.m., this enchanting marionette performance is a timeless classic and part of the puppet theater's rich 60-year history. "Something to Crow About!" takes audiences on a musical journey through a day on the farm, featuring charming characters like Mama and Papa Goat, Foot Foot Bunnies, Singing Daisies, Bumble Bee, Flapper Dodo, Dapper Crow, Tap Dancing Frogs, Clarissa Hen, Yellow Cat, vacationing Mr. and Mrs. Pig, Spooky Scarecrows, and more.
The show's unique charm lies in its interactive nature, as puppets come right into the audience, creating an immersive experience for young and old alike. Alex Evans, Head Puppeteer, suggests an age range of 2 to 102 for enjoying this whimsical adventure.
Following the performance, expert puppeteers will host a question and answer session, providing a behind-the-scenes look at the intricate world of marionette creation. They will explain the step-by-step process, from concept sketches to the final assembly of these lifelike puppets, offering a rare glimpse into the magic of puppetry.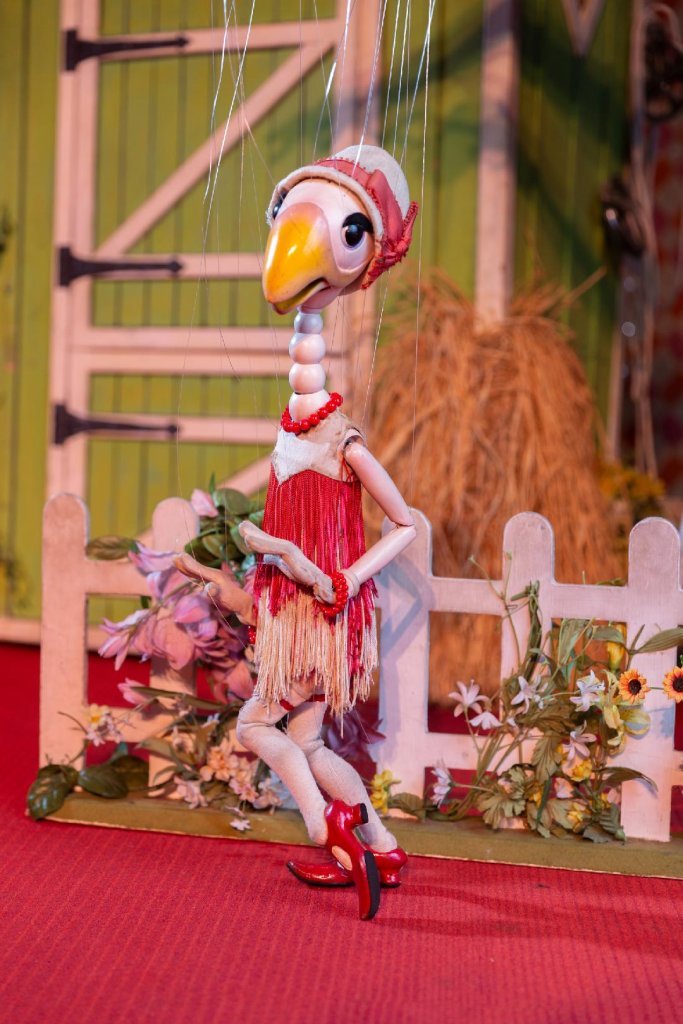 An additional treat awaits attendees on this warm summer day: a frosty and delicious ice cream sundae cup, complete with a wooden spoon, replicating a tradition upheld at the Bob Baker Marionette Theater for the past six decades.
Steve Sann, Program and Events Chair of the Friends of Westwood Library expressed his excitement about bringing this legendary puppet theater to Westwood, recalling his own cherished memories of watching the show as a child. "I was first introduced to the Bob Baker Marionette Theater when I was a little boy, and saw this exact show, 'Something to Crow About!' with my friends, schoolmates, and family members for one of my birthdays. I never forgot it."
Originally created in 1959 by puppeteer Bob Baker, "Something to Crow About!" made its debut at the renowned Laguna Beach Festival of Arts and Pageant of the Masters. It is now regarded as Bob Baker's masterpiece.
The event marks the third time the Friends of Westwood Library have brought the beloved Bob Baker Marionette Theater to Westwood, following successful appearances in 2015 and 2018 that drew capacity crowds.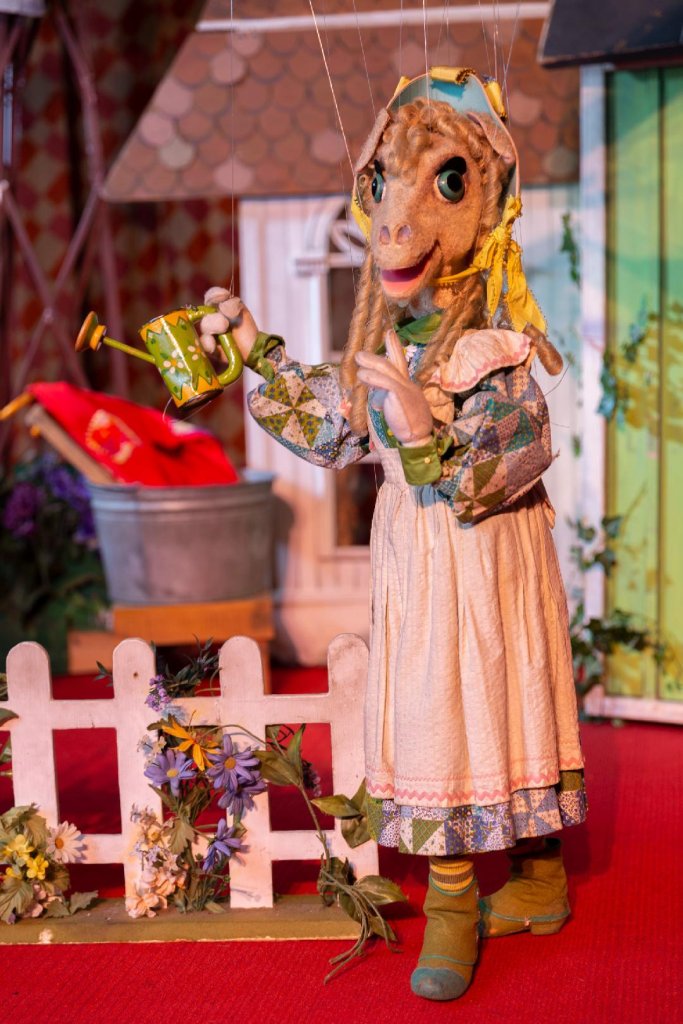 This special children's program is open to all and comes with free parking at the library garage. The Friends of Westwood Library have generously underwritten the entire event's cost.
For those eager to attend, the Westwood Library, located at 1246 Glendon Avenue, will open its doors at 2:00 p.m., half an hour before the show begins. Seating is available on a first-come, first-served basis, and space is limited. Please note that the Westwood Branch Library is typically closed on Sundays, so regular library services will not be available on September 10th but will resume the following day. For additional information, contact (310) 474-1739. For ADA accommodations, please call (213) 228–7430 at least 72 hours prior to the event.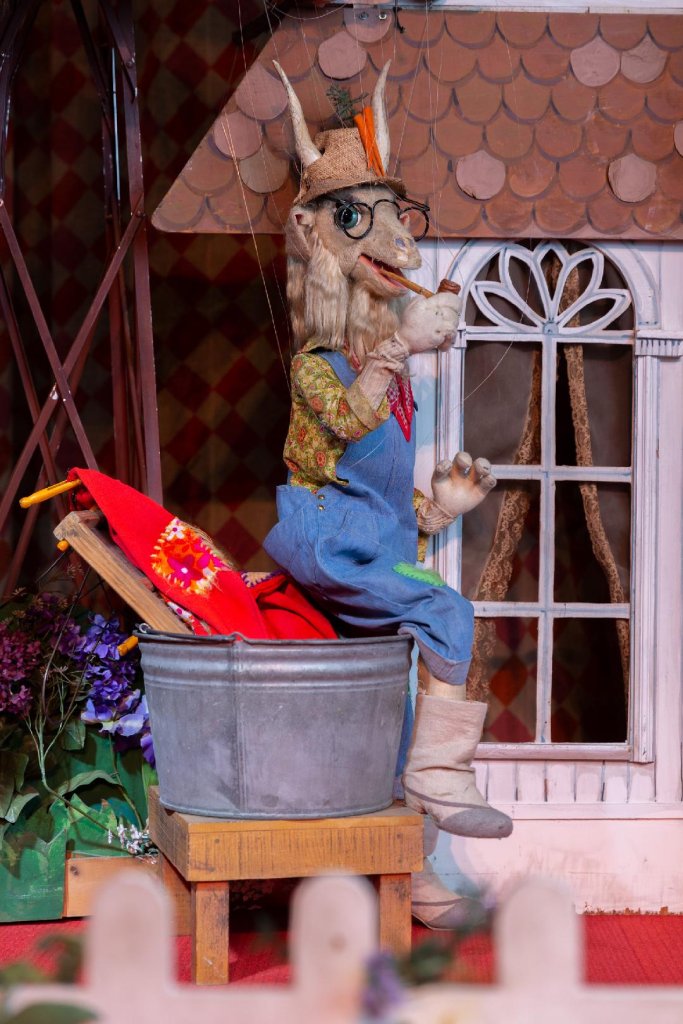 About the Bob Baker Marionette Theater:
The Bob Baker Marionette Theater, a cherished treasure of Los Angeles, was founded in 1963 by legendary puppeteer Bob Baker. Inspired by his first encounter with a puppet show at the age of five, Bob Baker dedicated his life to puppetry, creating a professional marionette theater company in Los Angeles.
As an American pioneer in puppetry, Bob Baker revolutionized the art by bringing puppets out from behind the curtain and into the audience, fostering direct interaction with viewers. Celebrating its 60th Anniversary in 2023, the Bob Baker Marionette Theater continues to captivate and delight generations of Angelenos, with more than one million children, parents, grandparents, and all the "kids at heart" attending its shows.
The theater was initially located under a bridge on West 1st Street in Echo Park, near Downtown Los Angeles, for 55 years. Since 2019, it has called 4949 York Boulevard at Avenue 50 in Highland Park its new, larger home.
Bob Baker's motto was: "Be Happy, Be Healthy, and Always Always…Keep a Smile on Your Face." For more information, visit Bob Baker Marionette Theater.
About the Friends of Westwood Library:
The Friends of Westwood Library is a volunteer support group for the Westwood Branch Library, part of the Los Angeles Public Library System (LAPL), the largest public library system in the U.S.
Founded in 2004, the Friends of Westwood Library is renowned as one of the most active and successful Friends groups in Los Angeles. They raise funds through annual used book sales, private grants, donations, membership campaigns, and other efforts, which are invested in enhancing Westwood Library's collections and services. The Friends also organize programs, concerts, and special events to enrich the community.